Eco Grease Go
IEED5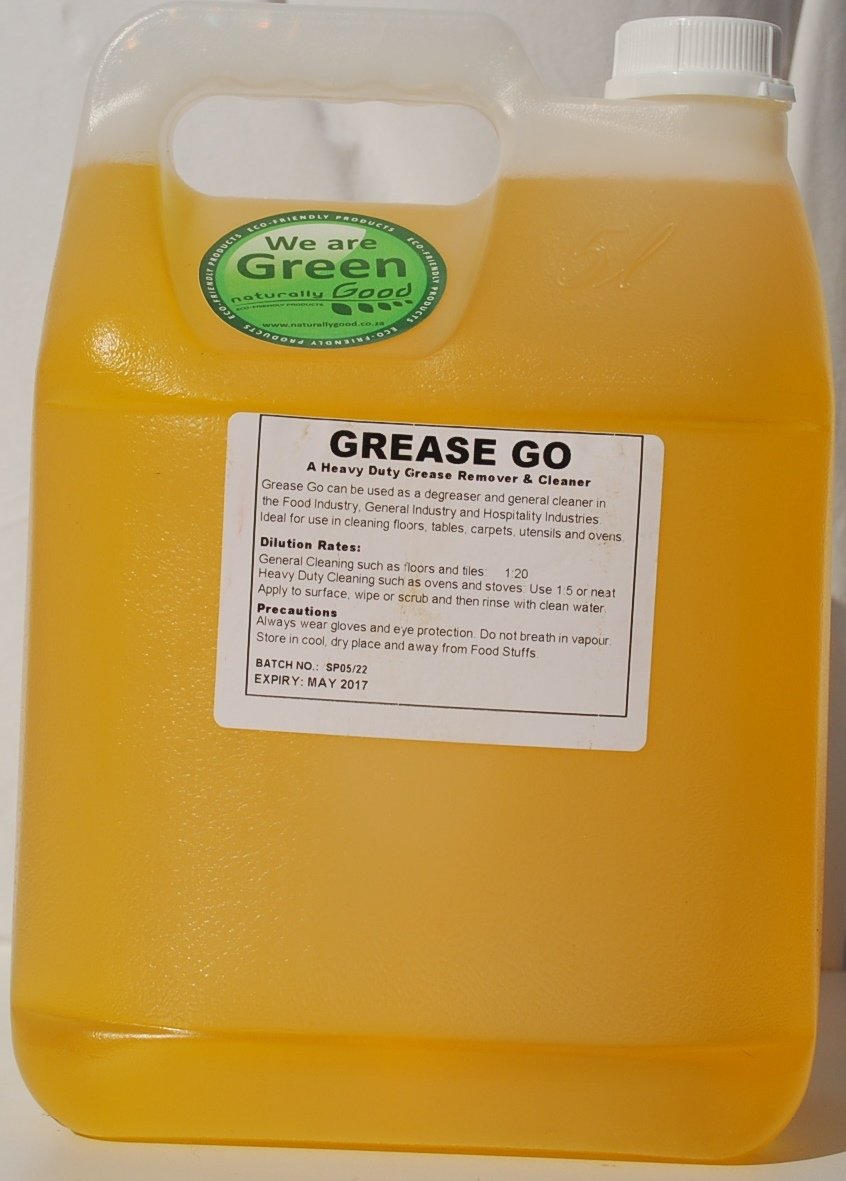 Eco Friendly biodegradable Degreaser and All Purpose cleaner
Description
GREASE GO is a non-perfumed heavy duty degreaser and general cleaner that is ideal for use in the engineering, mechanical and food and beverage industry. It can be used to degrease and clean engine parts, garage and factory floors, ovens, grills, utensils, factory equipment, walls and other hard an fabric surfaces. SABS approved.
Product Benefits
Biodegradable
Water based
Non-caustic
Multipurpose Use
Effective, concentrated cleaner
SABS approved
Composition:
Anionic Surfactant: 5 – 15%
Non-ionic Surfactant: <5%
Directions for Use
For general cleaning purposes, dilute 1 in 10 parts water. Mop or scrub onto surface to clean. Rinse off if necessary.
For heavy duty cleaning, use neat or dilute 1 in 1 or 2 parts water depending on the challenge
For ovens apply GREASE GO to warm surface and allow 5 minutes contact time. Wipe or scrub off and rinse with water thereafter.