Eco Kick Start Box
EKSB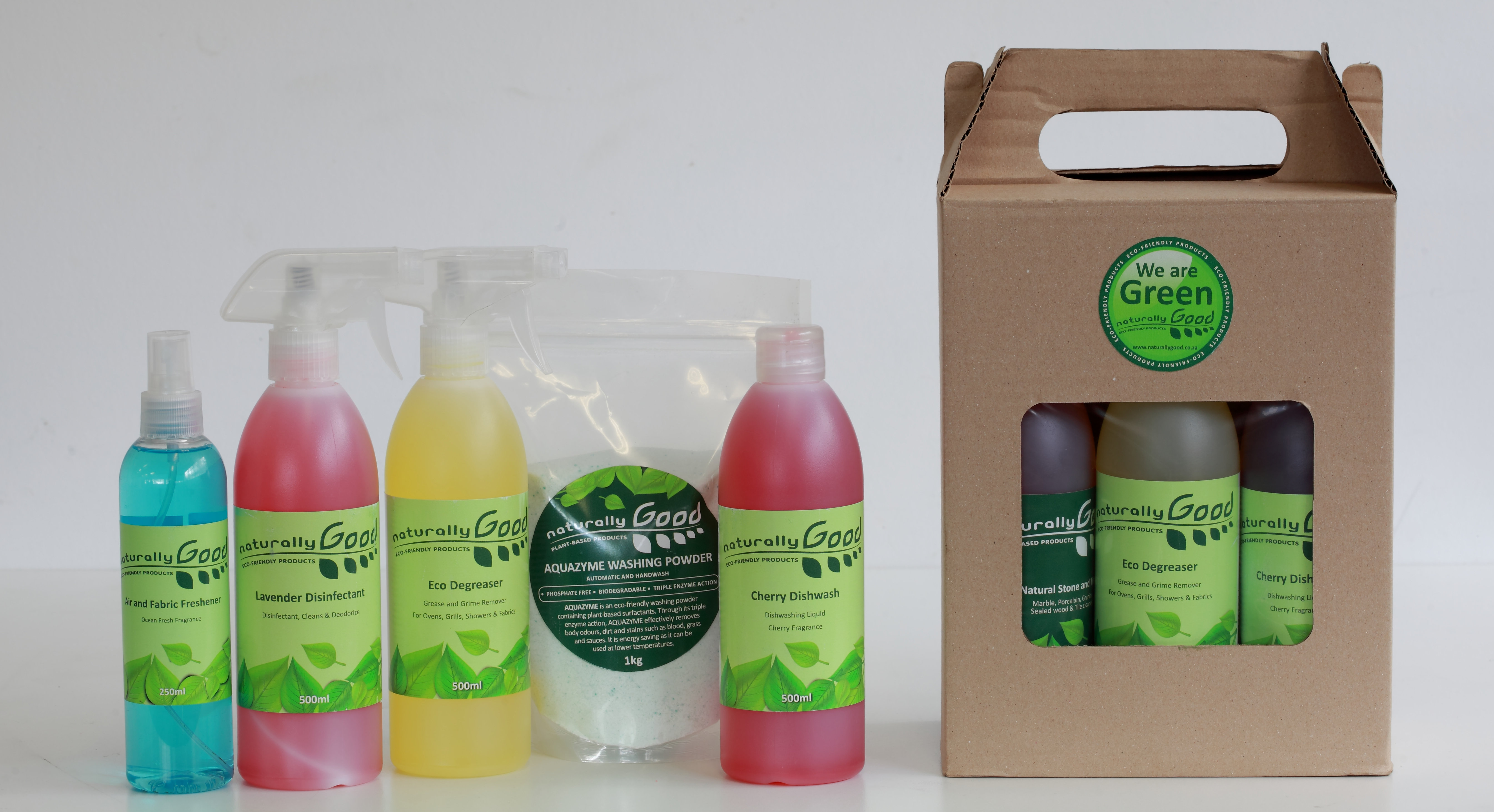 This box contains 5 products with plant and non-plant ingredients. They are all eco-friendly.
Eco Air & Fabric Freshener - This product is anti-bacterial and can be used to deoderise & sanitise the air and fabrics. It has a pleasant Ocean Fresh fragrance ( like Calvin Klein)
Eco Cherry Dish wash - Gentle on hands and concentrated.
Eco Fresh Sanitising Cleaner with a Lavender, Pine or Ocean Fresh fragrance. Sanitises, cleans and deoderises bathrooms, pet areas and bins.
Eco Degreaser - An effective degreaser for ovens, grills, oven dishes, grease on fabric, showers and hard surfaces.Cleans most stains on clothing.
Aquazyme Wash Powder - A natural washing powder that cleans and deoderises clothing. It works with oxygen and enzymes which help prevent grey water systems from smelling foul. The grey water of the washing machine is great for your garden. It is phosphate free.
Eco Cherry Dish Wash Liquid - A concentrated dish wash liquid that is gentle on your hands.