Natural Bathroom Cleaner Concentrate 5L
INBC5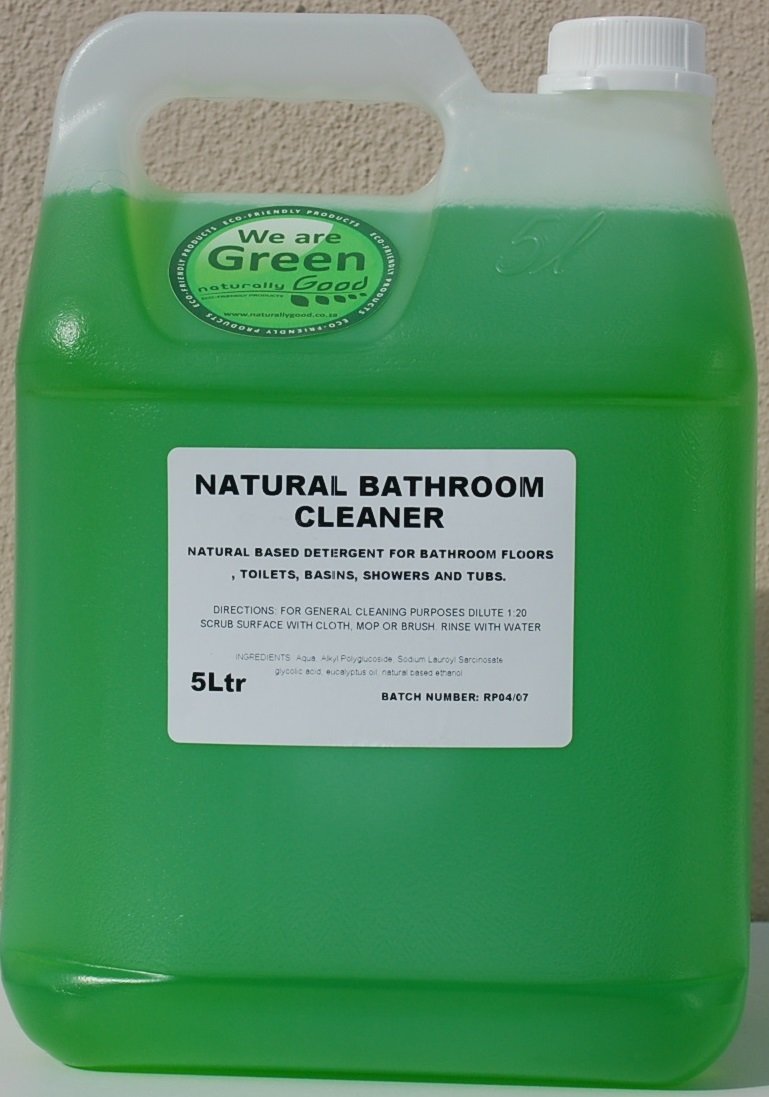 A concentrated cleaner and deodorizer
Description
NATURAL BATHROOM CLEANER is an effective bathroom cleaner for use in showers, floors, toilets, baths and basins. It has a eucalyptus fragrance, leaving a refreshing scent after the cleaning process. It also contains additives to effectively remove scale deposits and clean grime as well.
Product Benefits
Biodegradable
Water base
Based on plant origin components
Low Toxicity
Effective, concentrated cleaner
Composition:
Non-ionic Surfactant: 5 – 15%
Citric Acid, Hydroxyacetic acid: 5 – 15%
Natural based Alcohol: <5%
Eucalyptus Essential Oil: <5%
Directions for Use
For heavy duty cleaning, use as is in toilets, showers and bins.
For general cleaning purposes, dilute product to the same amount of water. Wipe or scrub onto surface to clean. Rinse off if necessary.