Natural Dish Wash Liquid 5L
INDW5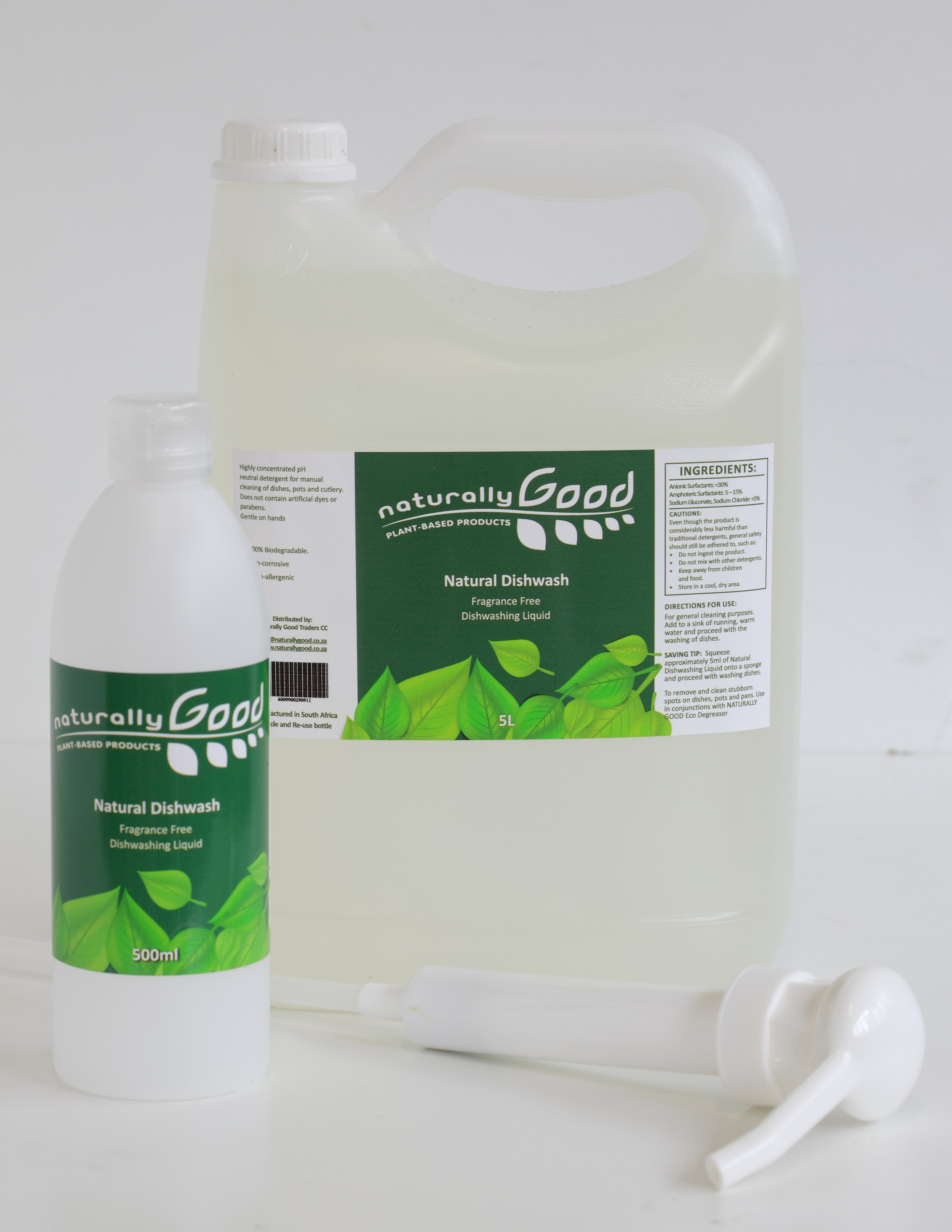 NATURAL DISHWASH is a highly concentrated, pH neutral detergent for the cleaning of dishes and cutlery. It is Fragrance Free

Product Benefits
100% Biodegradable
Low Toxicity
Hypo-allergenic
Non-corrosive
Concentrated
Composition:
Anionic Surfactants: <30%
Amphoteric Surfactants: 5 – 15%
Sodium Gluconate, Sodium Chloride: <5%
Directions for Use
For general cleaning purposes, dilute 1 in 200 parts water (or use 5mls per 5Ltre wash water). Add to a sink of warm water and proceed with the washing of dishes. In order to save energy and water, soak dishes in water rinsing under the tap and respect the advised recommended quantities. An efficient wash does not mean lots of foam.