Natural Waterless Car Box
NWCB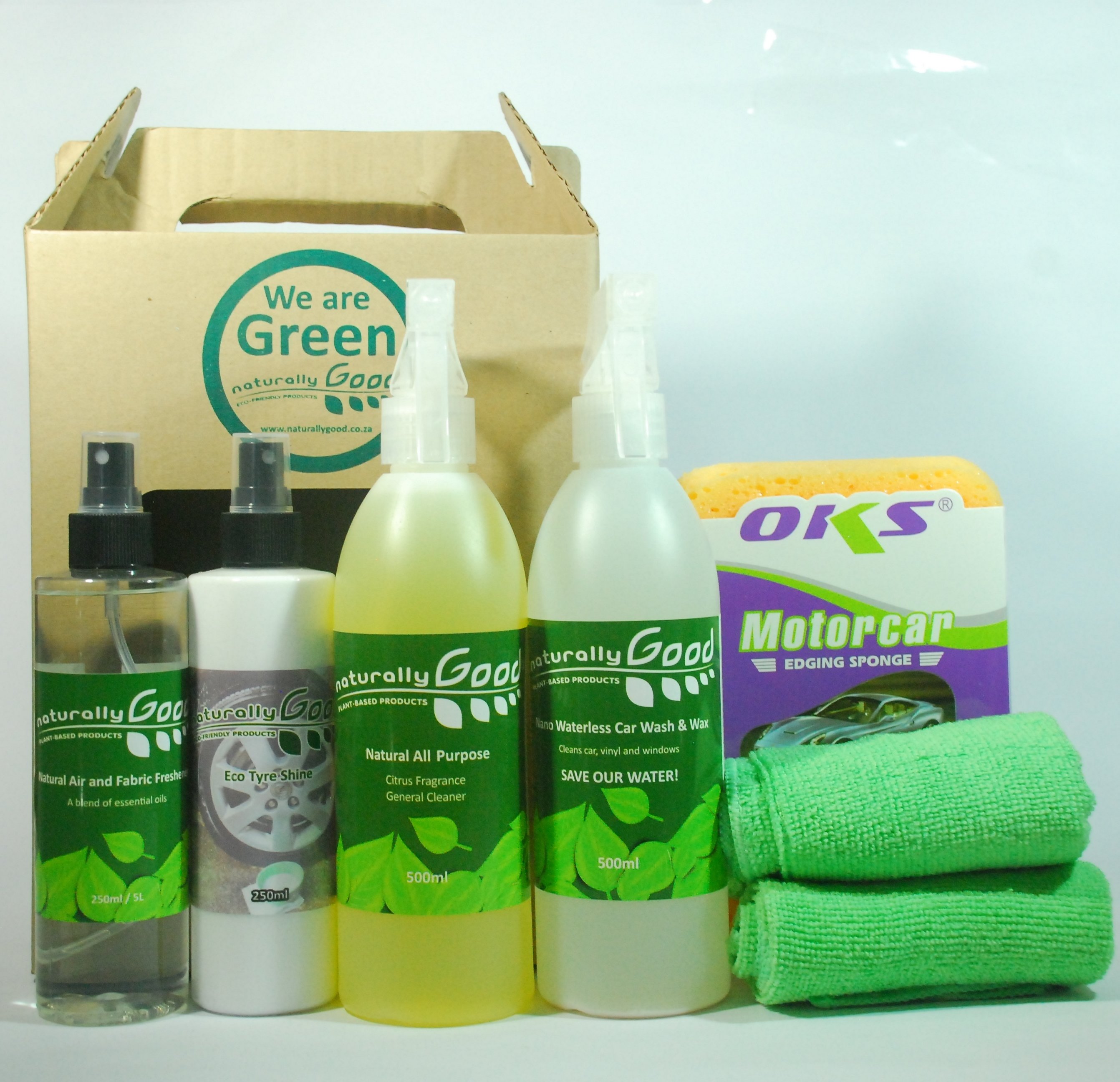 A Natural product that cleans your cars effortlessly. The Natural Car Box consists of :
Nano Waterless Car Wash & Wax Spray 500ml : Cleans approx. 4 cars. It contains nano particles that deflects dust, keeping your car shiny for days. Remove dust and mud gently with microfibre cloth and shake clean. Spray on the Nano Waterless Car Wash on small portion of car, wax on with one cloth and wax off with the other cloth.
Natural All Purpose Cleaner 500ml : Use this product to clean car seats, windows and mags. Clean and rinse.

Eco Tyre Shine Spray 250ml : Spray and rub into tyres with a sponge. It leaves a black matt finish.

Natural Air & Fabric Freshener - It freshens fabric and air. Contains geranium, lavender, grapefruit & cardamon.
2 x Microfibre Cloths
1 sponge -

Can be used to clean seats or mags.
Natural Car Box - R225
5L Nano Waterless Car Wash Kit : with spray bottle + 2 microfibre cloths - R295