Water Saving Kit
WSK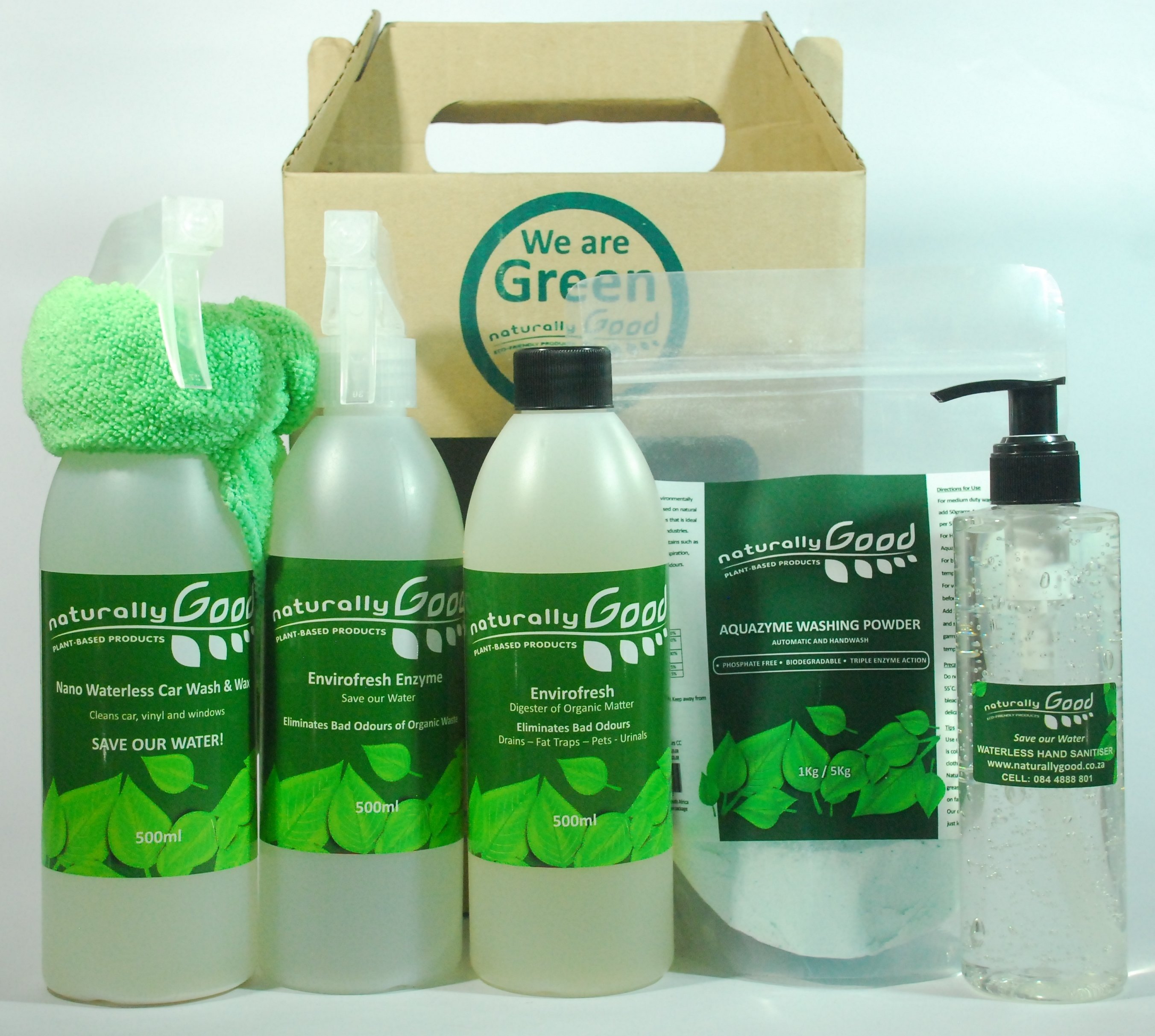 The Water Saving Kit Box consists of :
Nano Waterless Car Wash & Wax Spray 500ml : Cleans approx. 4 cars. It contains nano particles that deflects dust, keeping your car shiny for days. Remove dust and mud gently with microfibre cloth and shake clean. Spray on the Nano Waterless Car Wash on small portion of car, wax on with one cloth and wax off with the other cloth.
Envirofresh Concentrate 500ml : It is an enzymatic digestor of organic waste e.g. eliminates bad odours of animals, humans & plant waste. It is effective when sprayed in toilets & urinals, Spray and leave. For urine spills of bedridden patients or babies, pet areas, smelly clothes and shoes caused by perspiration. Spray and leave for 5-10 minutes. Wipe with a wet cloth, spray and let it dry.
Envirofresh Enzyme Spray bottle 500ml - Pour Envirofresh Concentrate up until the beginning of the label on the empty spray bottle.(100ml). Spray into the toilet bowl after urinating. It cleans & disinfect the bowl and eliminate odours. Throw toilet paper in a bin, packet or box.
Aquazyme Washing Powder 1kg - This is a concentrated product made up of plant ingredients. Use 2 heaped tablespoons per 5kg laundry. A triple action product that cleans, deoderises and leaves clothing feeling soft. Contains no phosphates..Can be used in automatic machines and hand wash. The grey water can successfully be used in your garden and won't kill your earthworms.
Waterless Hand Sanitiser 250ml- This is a gel which consists of :Natural - based ethanol:-60%; Glycerine<5%:;Carbomer <5% and Natural lemongrass oil: <5%. This waterless sanitiser clean 99.% germs and leaves your hands feeling fresh and clean.